44 m², 4 persons
Recharge your batteries and enjoy the great atmosphere
Floral touches characterize the interior of our "Promenade" apartment. This alludes to Münster's green belt, which is perfect for a walking, cycling or skating tour around the old town. And by the way, the Boardinghouse is located directly on the Promenade. Our apartment has a fully equipped kitchenette and dining area with seating for up to four people. The living room is furnished with a desk, sofa chair and sofa bed. The separate bedroom contains a comfortable double bed and a large closet. The modern bathroom contains a toilet and floor-level shower. The real highlight of the apartment is the patio complete with cozy garden furniture. BOOK NOW
Kitchen and dining area
Relax and enjoy
After a stroll along the Promenade, the apartment's cozy dining area is the perfect place to enjoy a delicious meal. The kitchen is equipped with a stove with baking oven and hood (including microwave function), a refrigerator with freezer, a dishwasher and a Nespresso machine with hand filter. A coffee machine is available upon request. Of course, an electric kettle and a toaster are also provided. Herbs and a sufficient amount of tableware are available to make sure you can prepare and enjoy your tasty meals.BOOK NOW
Living room with sofa bed
Rest and relax in a classy ambience
In the stylish living room, guests can take time to reflect on the experiences of the day while relaxing on the sofa bed or in the comfortable sofa armchair. Take a seat at the desk and make some notes in your travel diary or plan your ventures for the next day.BOOK NOW
Bathroom
A place like home
Our modern bathroom, which features a floor-level shower, is the perfect place to relax and unwind. During your stay, we will of course provide you with towels and personal care products. BOOK NOW
Bedroom
Oasis of tranquility
The comfortable double bed in the separate bedroom will help you to recharge your batteries for new ventures. The blackout curtains ensure that you are fully rested and recuperated. You can store your clothes in the large bedroom closet. The wallpaper with its distinctive floral touches is a real eye-catcher. BOOK NOW
Patio
A place to linger awhile
The patio with seating for up to four people in our "Promenade" apartment is a real highlight. Wind down at the end of the day with a cup of coffee or a beer from one of Münster's traditional breweries.BOOK NOW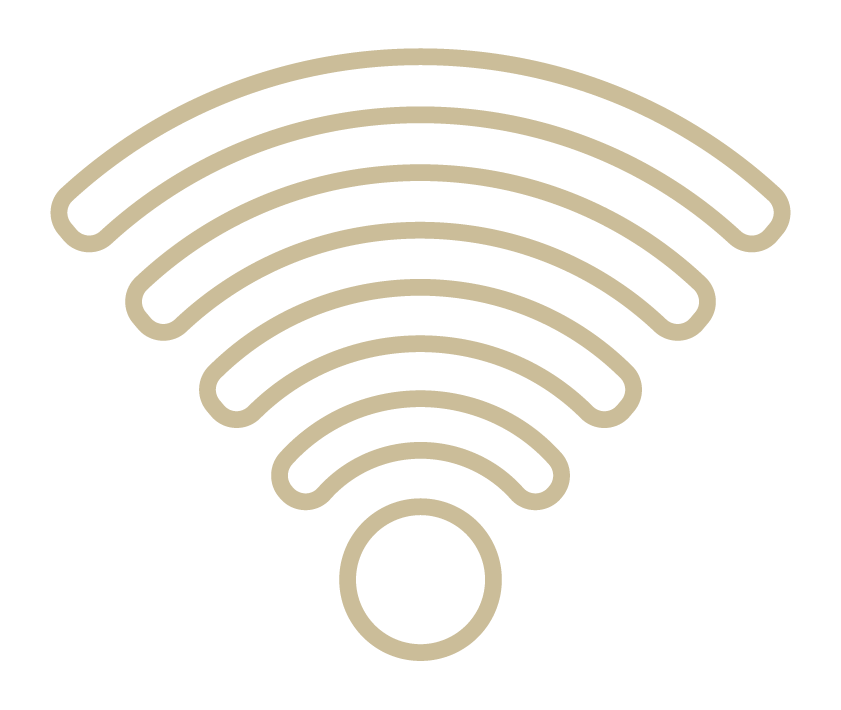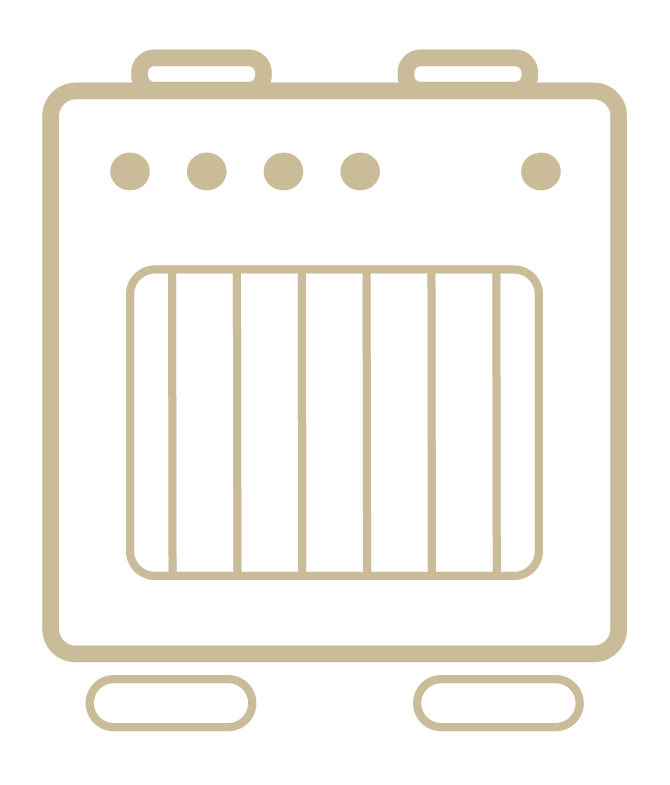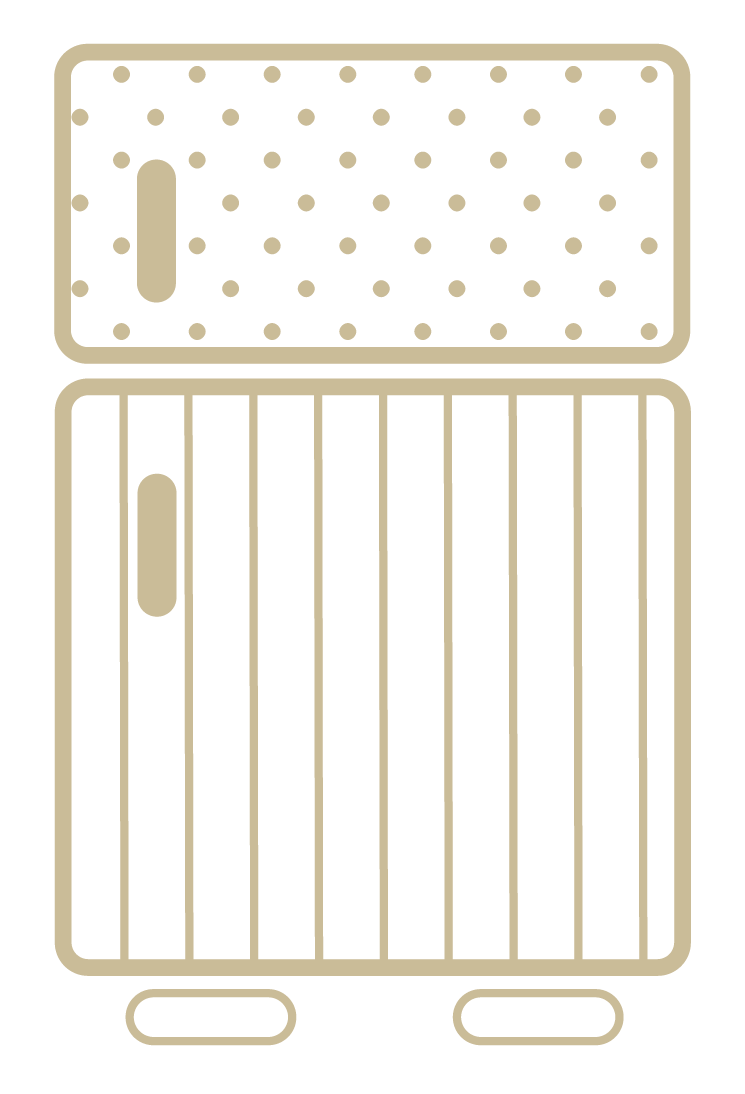 Refrigerator with freezer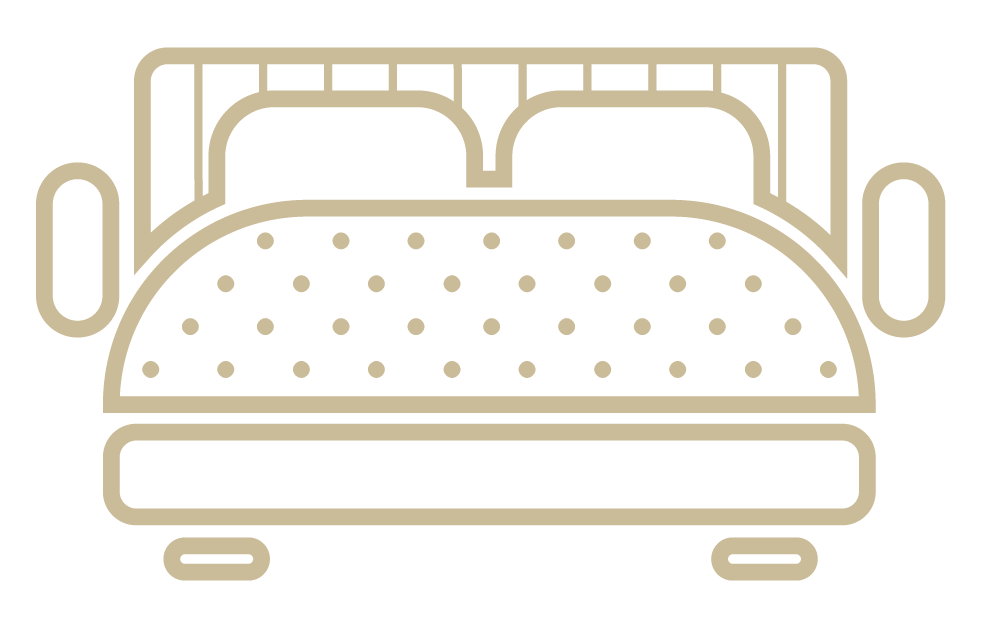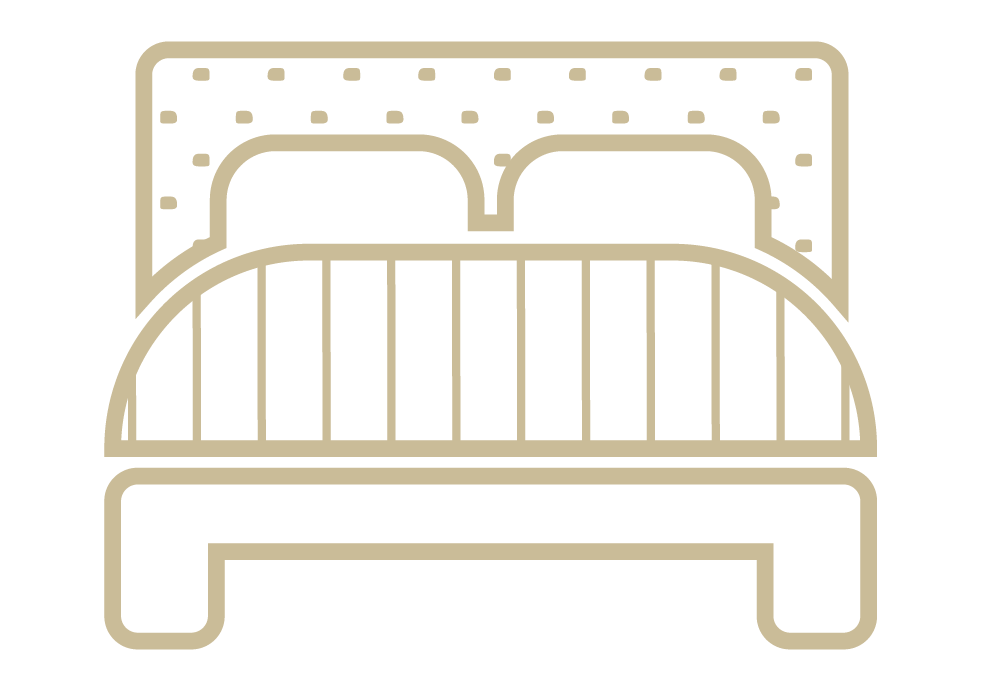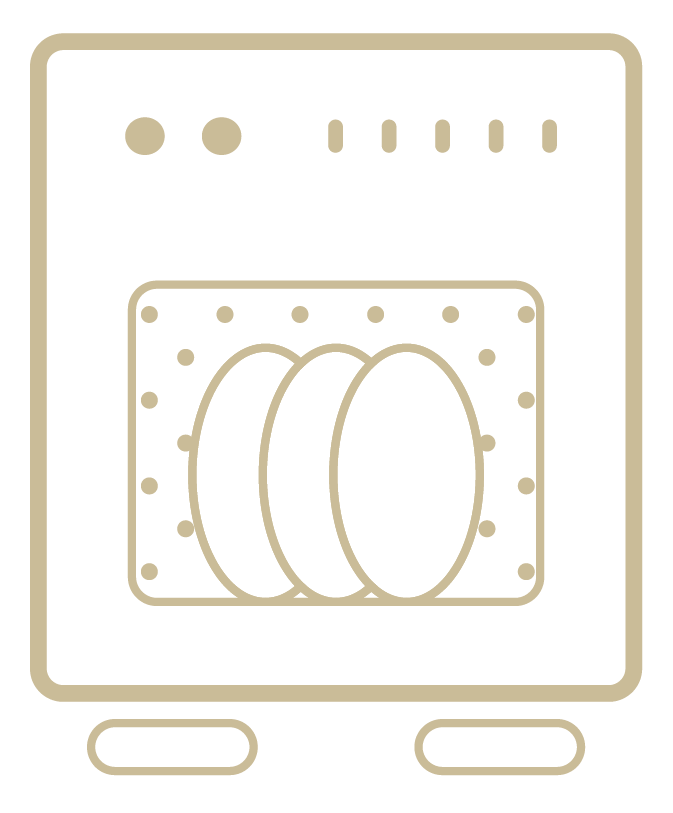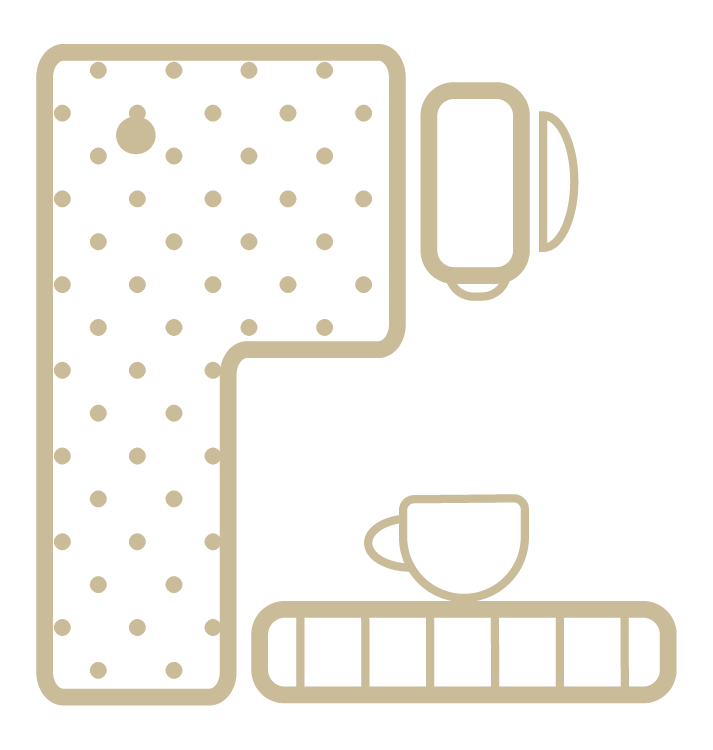 Nespresso machine with hand filter
(Coffee machine upon request)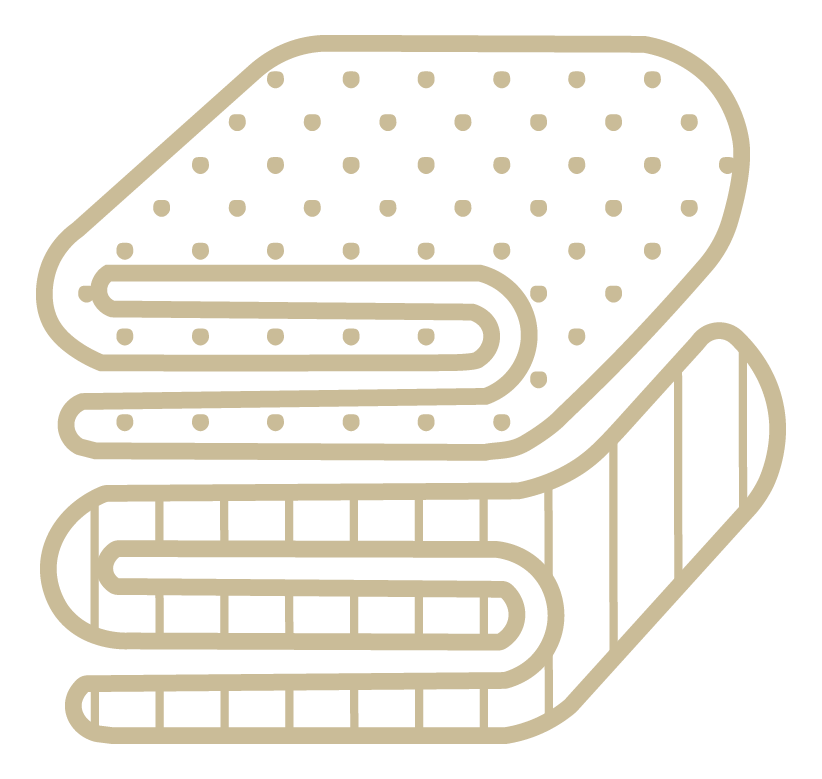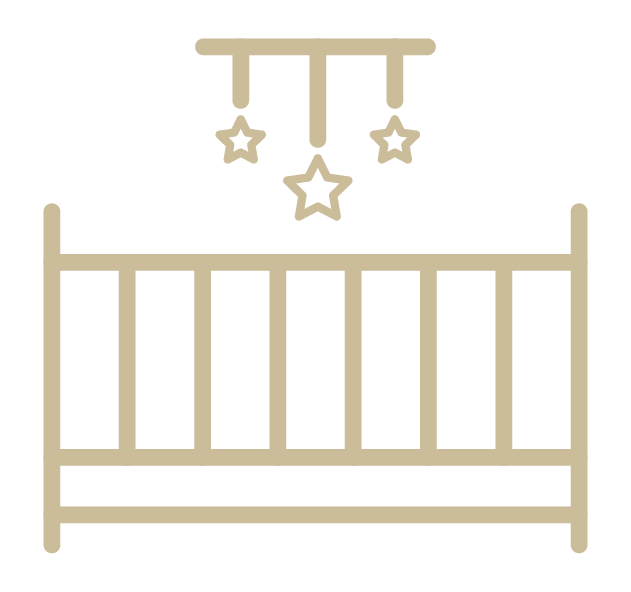 Crib upon request, no surcharge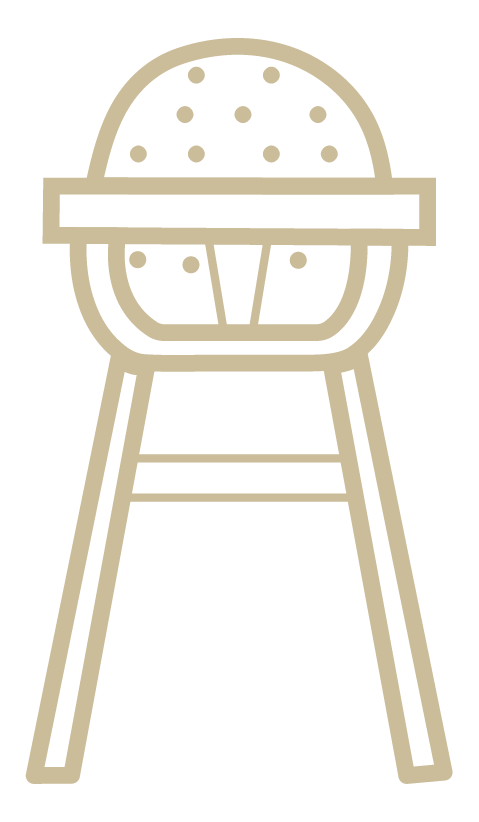 High chair upon request, no surcharge
Flatscreen TV
Radio 
Electric kettle
Kitchen hood
Herbs
Smoke detector
Toaster
Hair dryer
Cosmetic products
Kitchen towels
Blackout curtains
Shared washing machine with dryer for general use
Fresh fruit upon request
Coffee and tea, cutlery, tableware, etc.
Check availability and make a reservation.
The Promenade, the place from which Münster was once defended from intruders, is now bustling with cyclists, walkers and inline skaters. The old fortification ring around the city center was built in the 13th century and witnessed a series of sieges and conquests over the following centuries. If you look really closely, you may even discover an old cannonball in a tree or the remains of the old city wall.
It wasn't until the 18th century that the Promenade was built. The outer fortification ring was transformed into a four-row linden tree avenue, which quickly became a popular place to enjoy a walk or picnic. Today, numerous events take place on the Promenade, such as concerts or flea markets.
Current discounts on stay
from 7 nights – 10%

from 14 nights – 15%

from 30 nights - 30%



Discounts are automatically reflected in the total price below. More info in our price table.